How can I share my digital certificate on Linkedin as a post?
When your certificate is released by the team you will receive a mail from Accredible that will appear like the below image in your mailbox. Please search spam, junk and other folders for a mail from

support@credential.net

as well. The certificate will have your name instead of 'Recipient Name' given in the image. You should open the mail.

It will also have your certification name instead of Behavioural Event Interviewing in the image. It will have a blue box with text 'View my credential' on it. Click the option to view your credential. The body of the email will appear like the below image: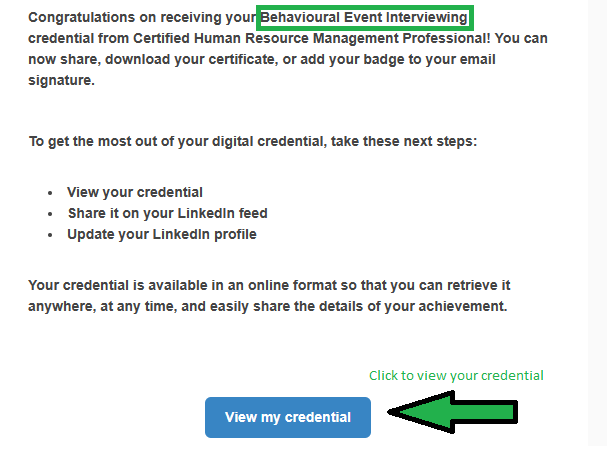 However, please note that this shared post will lose visibility as time passes.
Instead, you may also copy and paste the URL in your browser's address bar. The URL would appear like the below image:

To share the certificate on Linkedin, you may follow the following steps after viewing the credential: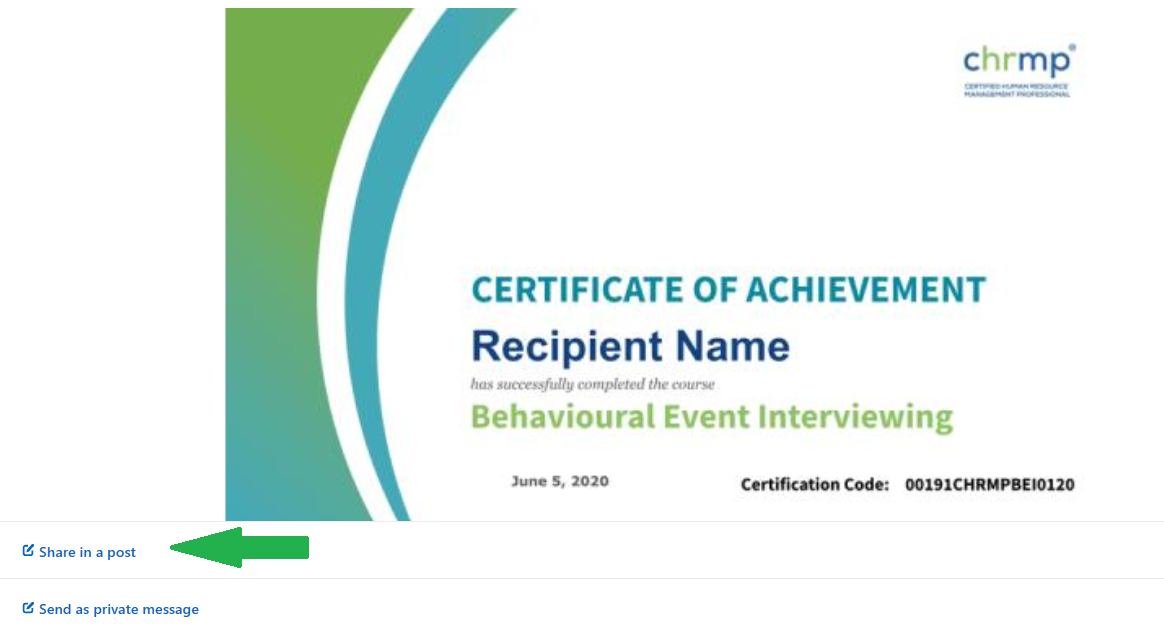 Locate "Share in a post" below the image of the credential and click on it.



Add Text and Context: Write a brief caption or message to accompany your certificate. You can share your excitement about achieving the CHRMP certification and mention any key takeaways from the program.

Click on Post: This will allow you to share your credential as a post. Please note that the post will lose visibility over time as other posts come up.