Where can I view the CDP Masterclass recordings?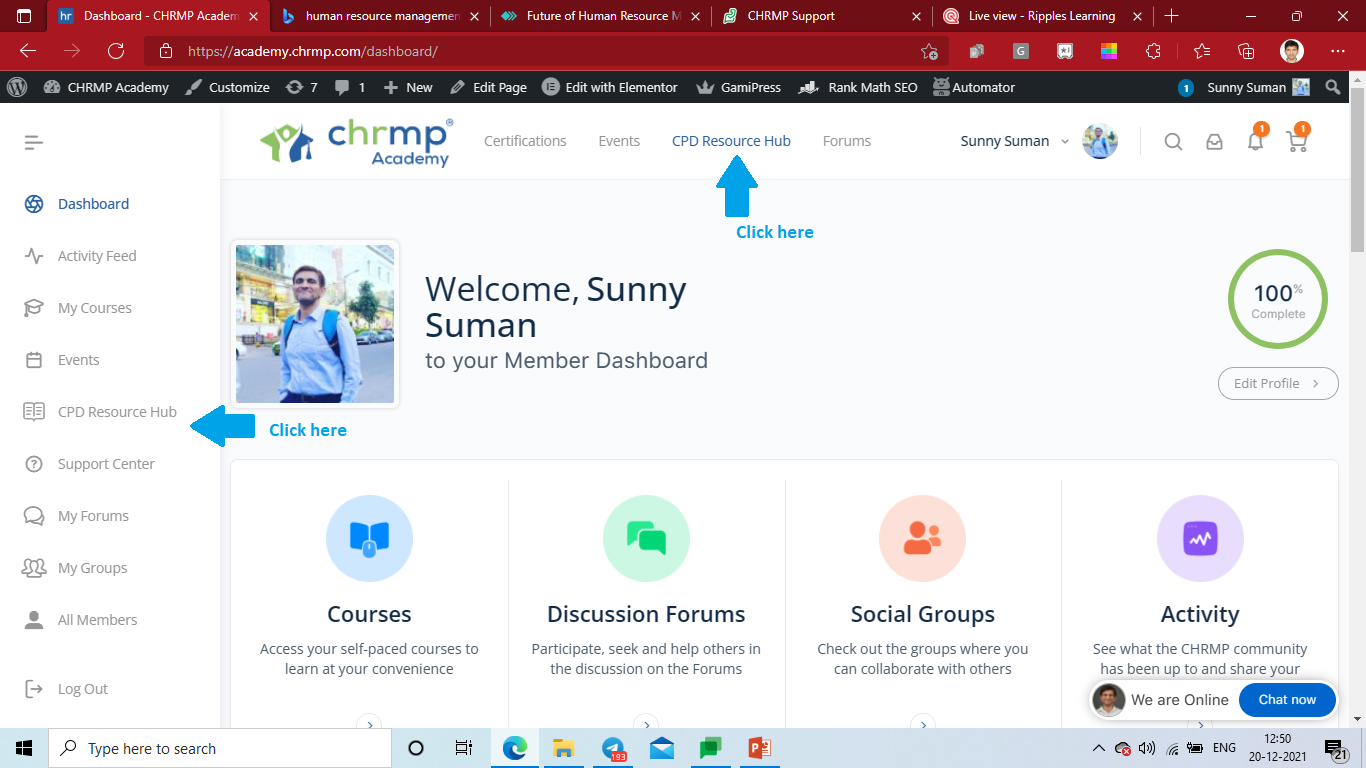 IIf you are searching for a specific session and you know the session name, use the search bar in the top panel as shown below: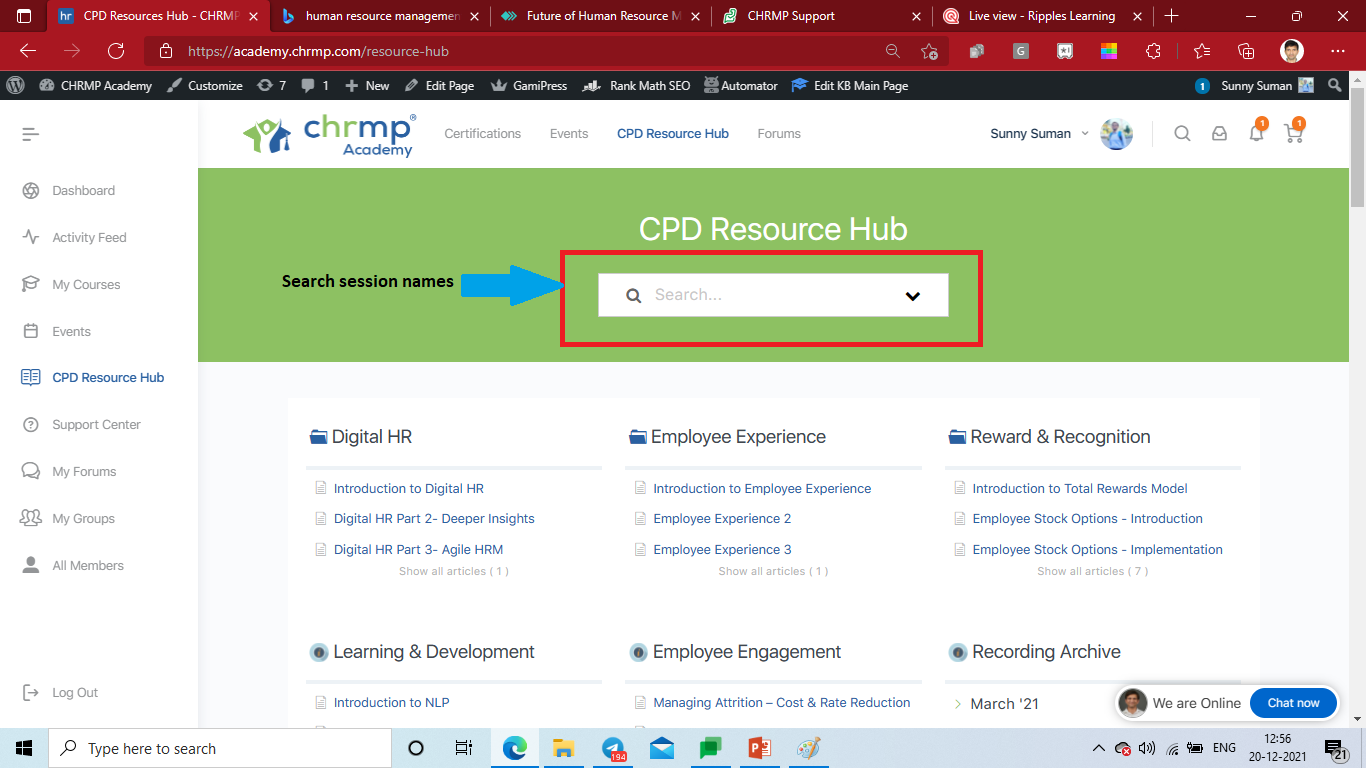 Related Articles

What if I miss a CPD Masterclass?

​If you miss a CPD Masterclass, you can watch the recording in the CPD Resource Hub. You can also visit the "Events" section to see the schedule of the upcoming Masterclasses and plan your schedule accordingly so that you don't miss any ...

What are the various benefits of CPD Membership?

With CPD Membership you get access to the following benefits: Virtual Live CPD Masterclasses: 12 new CPD Masterclasses happen per month. The topics of the masterclasses are discussed in detail using real-world examples, case studies and group ...

What is CPD Membership?

CHRMP CPD Membership enables HR Professionals across the industry, through a vast amount of updated resources to assist in regards to everything HR. CHRMP CPD Membership helps you: Keep up with HR Trends. There is an extensive collection of ...

Within how many days is the recording of the masterclass available?

The recording of the masterclass is made available in the academy within 72 hours of the masterclass being concluded.

How will my CPD membership get activated?

After purchasing the CPD Membership, you will get a welcome email from CHRMP with a registration form that you need to fill in order to receive your login credentials. You will then receive another email explaining the CPD membership benefits/ ...